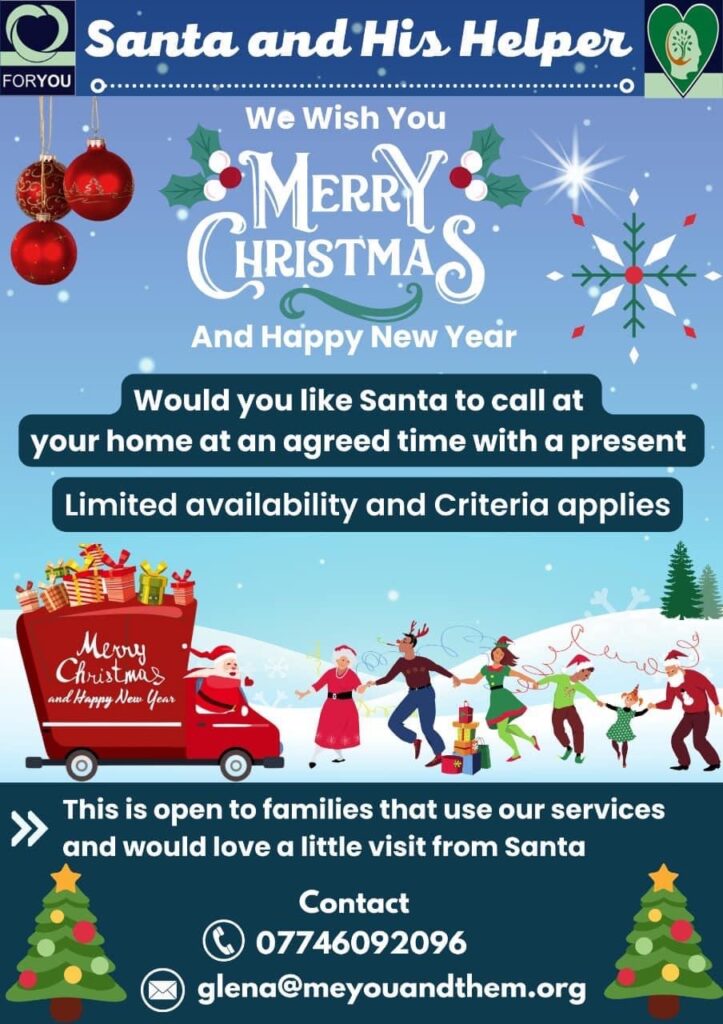 We are delighted to say Santa is going to be with us for a few days in December. Santa will go out in our delivery van and
arrive with a present for the kids booked in with us.
Lets keep the magic in Christmas.
Thanks to our donors and supporters for making this happen.